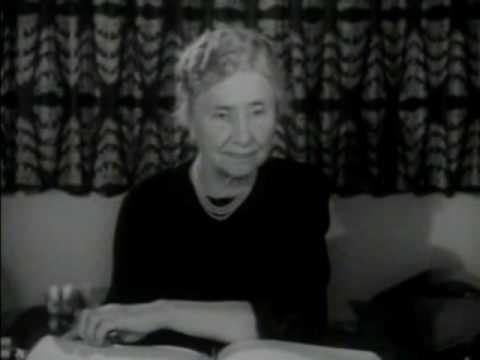 Description
SHINING SOUL – Helen Keller's Spiritual Life & Legacy
©2006  58 min.  $20.00
Discover the keys to Helen Keller's extraordinary life. How did a blind and deaf child find the inner resources to become an accomplished writer, and go on to enhance opportunities for all disabled people the world-over, and to inspire generations to come?
SHINING SOUL examines Helen Keller's rich spiritual life, and the influence she received from the writings of 18th Century philosopher, Emanuel Swedenborg, which inspired her personal life, her literary career, her humanitarian contributions, and almost every aspect of her extraordinary life. Time Magazine named her one of the 20th Century's "Top Heroes and Icons" and she was beloved by millions the world-over. The documentary is comprised of archival footage, stills, historical re-enactments, and expert interviews with renowned writer and human-empowerment teacher Jean Houston; CEO of the American Foundation for the Blind, Carl Augosto; the first blind man to climb Mt. Everest, Erik Weihenmeyer; the first deaf Miss America, Heather Whitestone; scholars Roger Shattuck and Kim Nielsen; and Swedenborgian scholars, Rev. Dr. Jonathan Rose and Rev. Dr. Ray Silverman.
Produced, Directed & Co-written by Penny Price.
"The story of Helen Keller's life is inspirational and moving." —Marlee Matlin, Academy Award winner
"Helen Keller was the most totally alive human being I have ever met…." — Jean Houston, author
"We have a lot of challenges facing us.  And I imagine we all feel from time to time like we are climbing blind.  I think this is the most precious time in history to be a pioneer like Helen Keller, and by her example, to lift up those around us and give them courage." — Erik Weihenmayer, first blind climber to scale Mt. Everest
AWARDS: Houston Film Festival – 1st Prize Documentary;  New York International Independent Film & Video Festival –1st prize Documentary; TELLY winner; CHRIS Award: US International Film & Video Festival, 
Seen on PBS.
REVIEWS
"Recommended." — Video Librarian;     "Well presented." — Library Journal
"A heartwarming and inspirational presentation." — Wisconsin Bookwatch; "An exceptional film." — Aura magazine
"A stylish documentary." — Booklist*